Welcome to the Spectre's lair:
I am a freelance artist based in the UK who specialises in digital art, 2d animation, and ttrpg character sheets.
Do YOU like cartoons about ghosts from the early 2000's?? Do YOU play ttrpg's and need art of your character for their character sheet?? Do YOU have a discord channel or twitch audience who desire emotes?? Well you're in luck!!
I'm The Scarlet Spectral, and I specialise in commissions of those exact things.
BEHOLD!! Examples: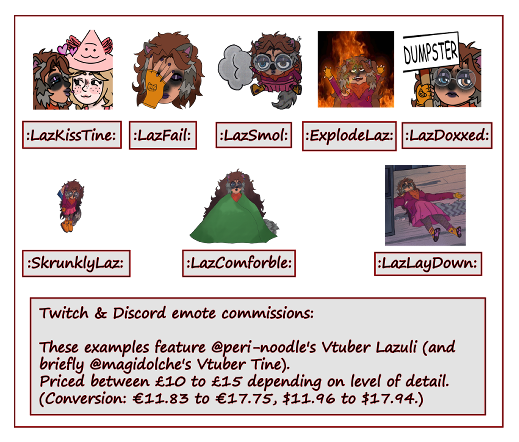 Currently I am working on compiling my EctoberHaunt22 pieces into a zine, potentially physical and certainly digital.